Welcome to the Ladybird class
We have 17 children in our class. Our teacher is Miss Katie Loney. Our Classroom Assistant is Miss Holmes.
Fresh fruit is available daily and we encourage the children to make healthy choices.
Milk is available free to all children until they are 5 (once registered).
Water is readily available in the classroom. The children are encouraged to help themselves throughout the day.
PE takes place every Tuesday Morning. Please label all your child's uniform and PE kit.
Outdoor play is a big part of our curriculum. At Scout Road we provide the children with waterproof clothing. Please could you make sure your child has a suitable warm coat, hat, gloves and wellies.
Book bags need to be brought to school every day with their reading book, reading record and their phonics book.
Our topic this half term is:-
Maths:
Reception children will be learning to:
Recognise numbers 1-20

Understand how numbers can be represented

Forming numbers 0-9 correctly.

Counting objects and matching the quantity to the correct numeral

Add two groups of objects together and say what the total is

Subtract a number of objects from another and say how many are left

To find one more or one less than a number using objects

To count forwards, backwards or on from any given number

Order two or three items by length or height

Order two items by weight or capacity

Use everyday language related to money and time
Year One children will be learning to:
Represent and use number bonds within 20

Read, write and interpret mathematical statements involving addition (+), subtraction (-), and equals (=) signs.

Solve one step problems that involve addition and subtraction, using concrete objects and pictorial representations and missing number problems.

Count to and across 100 forwards, backwards, beginning with 0 or 1 from any given number
Count read and write numbers to 100 in numerals and words

Given a number, identify one more or one less

Identify and represent numbers using objects and pictorial representations including a number line

Use and understand the language of: equal to, more than, less than (fewer), most and least.

Count in 10s, 5s and 2s

Recognise and know the value of different denominations of coins and notes.

Sequence events in chronological order using language

Recognise and use language relating to dates, including days of the week, months and years

Tell the time to the hour and half past the hour

Draw the hands on a clock face to show these times

Compare, describe and solve practical problems for time

Measure and begin to record time (hours, minutes and seconds)
English: We use the Ruth Miskin 'Read, Write Inc' programme to develop our reading and writing skills.
Our book this half term will be:
'Yucky worms'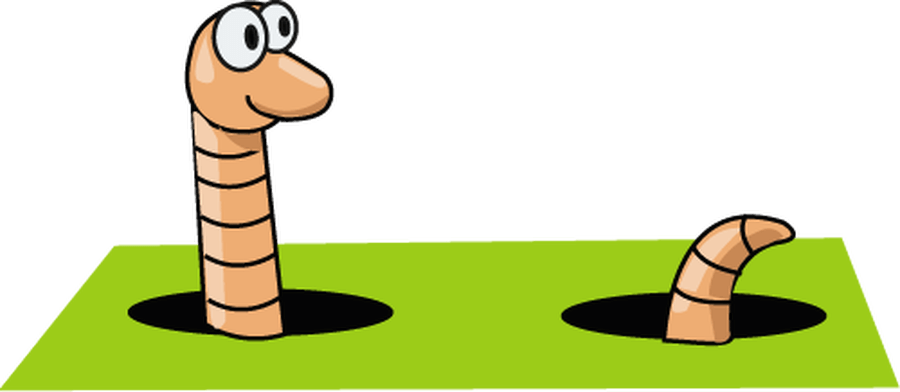 We will be learning to:
Explore, interpret and respond to a picture book

To write for meaning and purpose in a variety of non-narrative forms

To know where information can be found in non-fiction texts

Make links to their own experiences where possible

To use talk to give explanations and opinions

Broaden understanding and use of appropriate vocabulary

To listen to books attentively and respond to what they have heard
Year 1 children
To punctuate sentences using a capital letter and a full stop, question mark or exclamation mark

Use adjectives in writing

use

–ing, –ed, –er and –est where no change is needed in the spelling of root words [for example, helping, helped, helper, eating, quicker, quickest]

Form letters and numbers correctly

Spell days of the week and common exception words correctly

Sequence sentences to form a short narrative

Read work back to check for mistakes and to discuss with others

Spell common exception words
By the end of the year to meet the Early learning goal in Literacy children need to:
Use phonic knowledge to decode regular words and read them aloud accurately

Read some irregular common words

Read and understand simple sentences

Demonstrate understanding when talking with others about what they have read

Use phonic knowledge to write words in ways which match their spoken sounds

Can write some irregular common words

When writing, some words are spelt correctly and others are phonetically plausible

Writes simple sentences which can be read by themselves and others.
Science Investigations: Growing
Expressive Arts and Design: Printing
Topic: Looking after our environment
RE: How can we look after our planet?
Reading Books: They will be changed on a Monday and Friday, however, if you would like your child's reading book changed between these days, please place the book in the box.
Possible help parents can offer at home:
Reading/ story telling daily

Talking about everyday things that occur

Practice holding a pencil correctly

Practice writing simple sentences, using finger spaces and full stops

Getting dressed and undressed independently

Practice writing numbers and counting out loud

Simple addition and subtraction sums

Learn number bonds to 10
Dates for your Diary:
Monday 4th June - Back to school

Friday 15th June - Closed for staff training
Wednesday 20th June - Sports Day
Friday 29th June - Parents assembly
Friday 6th July - Transition day
Friday 13th July - Parents assembly
Monday 16th July- Afternoon performance
Wednesday 18th July - Drop in for parents to discuss reports
Thursday 19th July- Evening performance
Friday 20th July - Leavers assembly. Finish for summer.